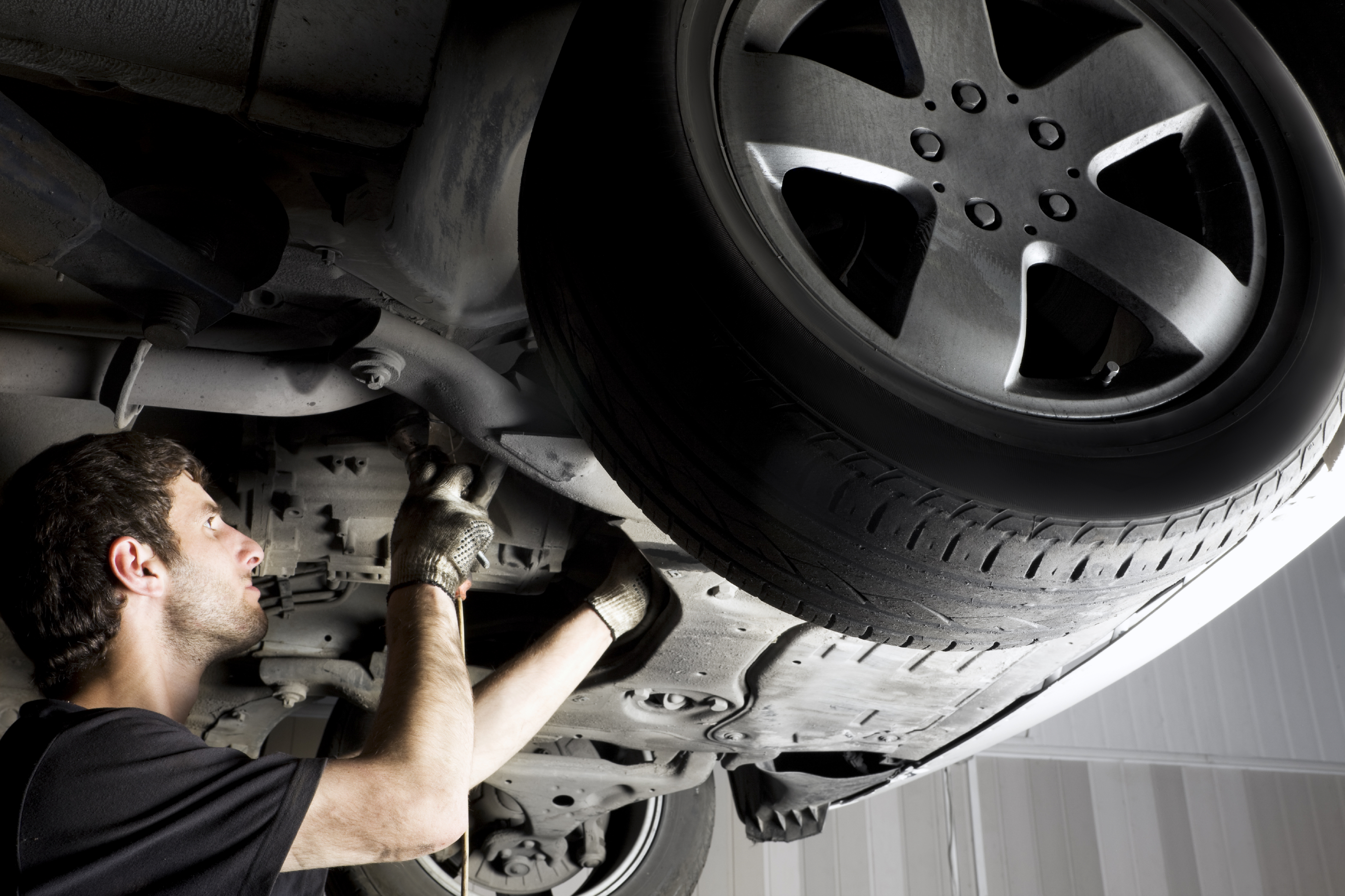 Drivers of import cars wince when they hit potholes. That is my observation driving in the company of countless European car owners, like those who own firm-on-the-road BMWs. Actually it is a good instinct to perceive bad road conditions as a risk in any season for luxury foreign cars, even for those owning higher-riding Lexus SUVs. Yet I have noticed that once a car keeps going, apparently handling a pothole peril, the driver relaxes, forgetting the possibility of harm to the car—after all, the sensitive foreign car is still performing, having survived the "ooch" factor. Subarus, for example, are designed to handle rough terrain. In reality, however, that initial instinct a driver has about the danger a pothole poses is accurate.
Imported cars can and do suffer serious consequences from the unexpected hits to potholes and other rough road hazards. Foreign car owners may not realize their imported cars need service or repair. Even when there's no indication, maintenance checks preserve long-term foreign auto performance, which is my philosophy about repairing and servicing foreign cars. It's why I'm offering this type of inspection currently to foreign car customers.
Potholes can be struck unseen during inclement weather and can simply be unavoidable in construction zones, too. Depending on a European import's speed and the depth of a pothole, impact with potholes can dent wheel rims. These road nuisances may throw off the alignment even if there is not a strong pull in the steering; yet the result of minor alignment issues can be uneven tire wear. Minor foreign car repair keeps the whole car in good condition; in this case, tire rotation prevents the long-term situation of buying new tires unnecessarily.
Poor pavement conditions seem worse in the summer as all the cracks and evidence of the previous seasons' harshness of nature are visible. Besides potholes, rough pavement from Michigan's varying weather and seasons, including that fifth construction season and its sometimes off-road detours, also causes wear and tear on cars that drivers may never notice.
While sophisticated technology is standard in foreign cars today (and I continually learn to keep myself and technicians in front of the latest technological aspects of import auto repair and service), damage from seasonal wear, like rust, or cracks from hitting potholes does not trigger a service light notification. Often there's no noise to indicate a problem either. The best way a foreign car owner can be aware there might be an issue that could cause more serious damage to an imported car's optimum performance down the road is for a certified mechanic to look under the car.
Catching and fixing small problems from a visual check, like seeing a cracked protective boot, can keep rust at bay. Rain water that passes through cracks in any season feeds rust growth and its spread throughout the year, affecting the premature wear to tie rods and ball joints. Another problem that can be evident from looking under a foreign car is the extent of wear on brake rotors. This can be crucial for VW cars since their braking surfaces can be as small as 1 and ¾ inches by 3 inches. Rust and its consequential pitting may cause a quick decline in braking performance, including an extended stopping time.
Passionate about foreign cars, I like to see them safe and performing at their best. It's why I'm offering an under car inspection this summer to customers' foreign autos. I want their warm weather driving travels to be safe and their cars to be healthy and avoid more serious repairs in the long-term. I do look under my own cars, like my Audi A4, and I recommend it for all foreign cars. The under car inspection at Flying Dog Garage is $23.95 and includes suspension, exhaust, steering, tires, and visual brake check. Just mention the special when scheduling an appointment or when arriving. If you've been in recently for your foreign car's service, chances are good we already did this inspection.
Flying Dog Garage, located in Kalamazoo, Michigan, specializes in foreign auto repair and service. Owner Greg Minnick honors the active role he hopes customers take in preserving their foreign luxury or sports car's optimal high performance by telling customers what they need to know so they can make informed decisions about their imported car. All mechanics are certified and experienced in foreign car repair and up to date on the latest technology, continually keeping current under the proprietor's dogged passion for and pursuit of foreign auto knowledge. Both manager and doer, Greg is often practicing and teaching what he knows in the garage...under an imported car or its hood.